Working with Other Services
Working with other Emergency Service Organisations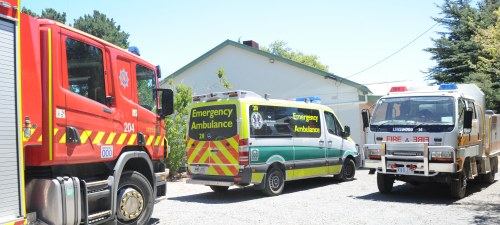 At many of the incidents that the CFS attends, they will often attend with other services, and work side by side as part of an overall team. Some of these Services may include the SA Ambulance Service (SAAS), the SA Metropolitan Fire Service (MFS), the State Emergency Service (SES), National Parks and Wildlife (NPWSA), Forestry SA, the SA Police (SAPol) and some smaller services such as the Volunteer Marine Rescue Service (VMR) and the Salvation Army.
In many areas, these services take part in regular joint training sessions. Often, this will involve a scenario type incident aimed at all services understanding the role of the other service, to improve communications and practice different techniques.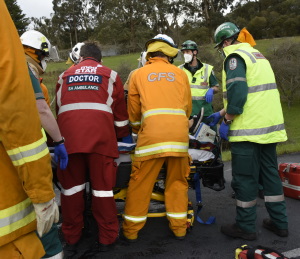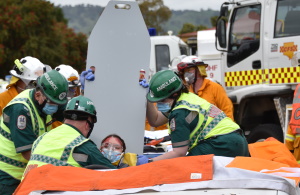 Some services, such as the Salvation Army come to the fore when a large or prolonged incident occurs. They will provide catering functions and wash facilities at a staging area. St John volunteers also assist with eye washes and medical assistance should it be needed.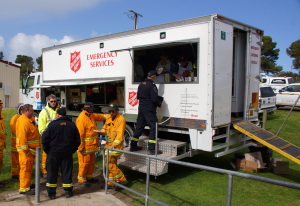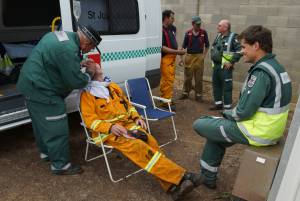 As each incident is different to the next, roles of the services will change depending on the circumstances, and so will the resources required at the time. Other agencies called in to assist may include the Electricity Trust of SA (ETSA), local Councils, SA Water, Transport SA, RSPCA and the Environmental Protection Agency (EPA).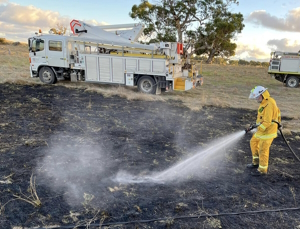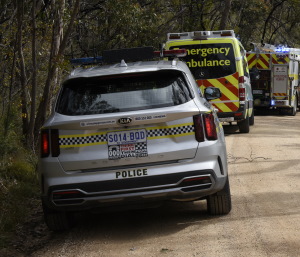 Throughout the State, private farm fire units provide assistance during rural fires to the CFS, by supplying local information and support. The private units have a capability of putting out hotspots and asset protection, as well as controlling running grass fires.

CFS crews will also assist the MedStar crews when a retrieval is required of a casualty from a Road Crash.

CFS crews working with the SA Metropolitan Fire Service, SA Police and the SA Ambulance Service at a hazardous material spill in Port Augusta.
Photos taken by the CFS Promotions Unit